Corporate Flight Attendant Recruitment / Training & Cabin Provisioning Services

In the fast paced and ever changing world of business aviation, whether your aircraft is on a Part 91 certificate and operated by a corporate entity, a private individual, or on a Part 135 charter certificate, you must have the most professional and qualified in-flight crew. In a Part 135 environment the manner in which your customers are taken care of can have a direct fiscal impact on your return business. While searching for the appropriate corporate flight attendant, how can you be certain that the candidates you are looking at have the appropriate character, discerning skills, training, and diverse qualities that are needed to properly represent and project your company's reputation and image in the industry? If you are a Part 121 operation and are specializing in a high end cabin experience for your passengers, we are available to consult with you to bring your cabin crew up to the Part 91 standards.

We can help you in your search for the person that best reflects your corporate culture/ image/ personality. The professional you employ for the position of business aviation flight attendant is a direct reflection of you as a flight department manager/chief pilot. Whatever your specific requirements are, we can find that person for you. We specialize in flight attendants that are "corporate specific" emergency trained, speak languages, and will meet the culinary expectations for your clients.

We also provide international / domestic in-house training classes upon request. We will travel to your operation and conduct our training at your facility thus less expense to bring people to the US for training. Your aircraft, passengers / customers must have a competent, savvy, team playing, attentive, discreet and "corporate specific" trained third crew member. Corporate protocol is of the utmost importance in our industry. Regardless of whether this is your first flight attendant or you are hiring an additional person for a newly acquired aircraft, or simply replacing someone, we are there to provide you with a flight attendant that will meet your standard operational procedures. We can assist you in filling this very important position.

Susan C. Friedenberg, the Founder, President & CEO offers a variety of professional business aviation consulting services. Corporate Flight Attendant Training & Consulting Services is designed to help you find the appropriate full time flight attendant candidate who is skilled and experienced in the art of providing a five star in-flight service and will implement Best Practices when it comes to your client's safety. Your customers will feel safer knowing that they have a trained professional in the back of the aircraft that handles all aspects of their safety and will protect their anonymity.

After an initial interview with those who run your flight department and/or manage your aircraft's operation, Susan will select those candidates that best fit your standard operational procedures, and corporate personality. She will arrange and set up interviews for you with her recommended candidates. Until one of those candidates is hired as your new full time flight attendant, no fee will be charged. There is a daily rate fee for all interview trips until the full time position is filled or otherwise.

We also specialize in getting the back of an aircraft completely provisioned and stocked per your client's needs. We have a nine page passenger profile form from the music they wish to have onboard to the type of mouth wash they like. Every business aircraft needs galley, cabin and lavatory supplies for passenger comfort and service. Your client's preferences for their galley pantry and their respective religious or dietary pantry stocked items are very important. What are their non alcoholic beverage choices? Specific cereals, chewing gum - sugarless or not, wines, beer, lavatory amenities, (Favorite tooth paste, soaps, hand creams, etc.) If you just received delivery of a newly acquired aircraft we will outfit the back from the galley linens to the lavatory items needed to keep your customer comfortable and happy. It requires major detail in providing every amenity for a business jet. This includes the correct bedding, pillows, blankets, comforters, (Are they allergic to polyester / down / wool, etc). Managing the detail of a total aircraft shop can be a daunting task to say the least! We use very high end vendors and specialty stores to achieve the best results. An aircraft is no different then their home / office at 46,000 feet!

We also do aircraft interior design. Their office / home while traveling must reflect their style and desired motif. Does your galley support food safety implementation and appropriate equipment / space for aircraft that are long range? We are experienced in the Gulfstream, Falcon, Legacy, Challenger and Boeing equipment.

Susan C. Friedenberg has been active in aviation for the last 41 years. Susan flew commercially for the first 15 years of her aviation career and has been in corporate aviation for the last 26 years. She has flown on a contract basis, as well as having flown as a full time flight attendant. and conducts training classes in:

Long Beach, California Teterboro, New Jersey
Susan was an active sitting member on the National Business Aviation Association (NBAA) Flight Attendant Committee in Washington, DC for ten years. She held the position of Scholarship Chairperson for the Flight Attendant Committee for two years. In that time she raised $44,650 in educational scholarships for the corporate flight attendant. She served as the NBAA Flight Attendant Committee Vice Chairperson for one year. She represented Contract Flight Attendants throughout the United States on this committee for five years. She now serves on this national committee in the capacity of an esteemed Advisory Consultant. Susan just raised $26,000.00 in educational scholarships for Women In Corporation.

Susan is an Advisory & Trainer for Dr. Beau Altman (Founder of FACTS Training) EASI Training; Executive AirTraveler Safety Instruction and his newly developed and taught ASCERT Training. Aviation Safety Crisis Emergency Response Training.



Susan is a monthly contributor and Consultant Editor on corporate aviation flight attendant training and safety issues for business aviation in the international On Line Magazine; Blue Sky News produced by Newslett Publishing in the UK.


She also is a participant in a BLOG for business aviation experts in their respective fields created by Mr. Carl Lavin from Forbes On-line Magazine entitled Forbes Blogs.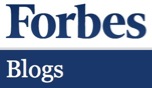 http://blogs.forbes.com/wheelsup/

Return to Welcome